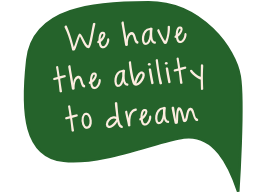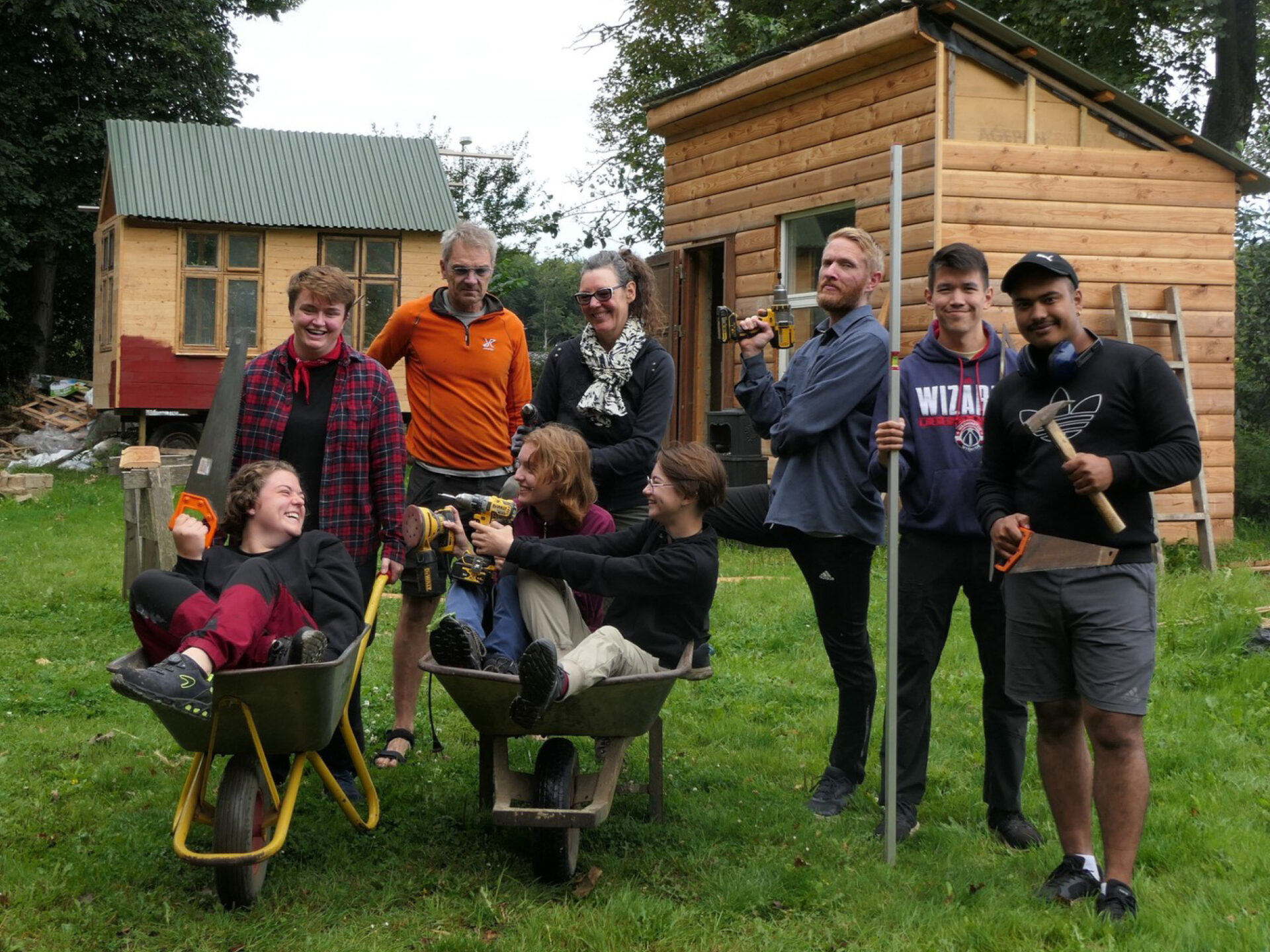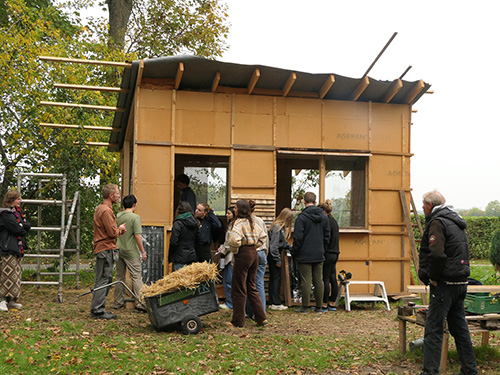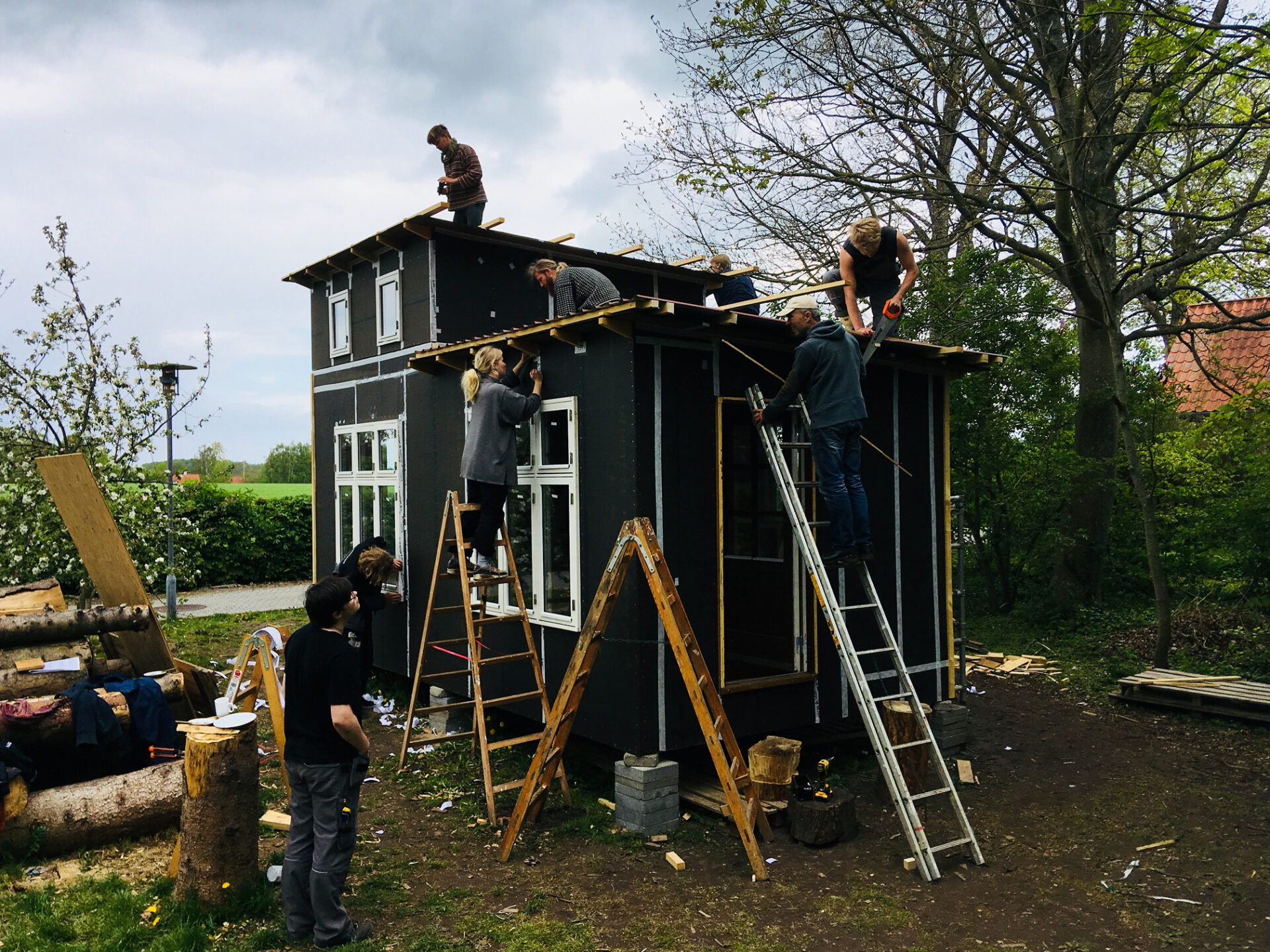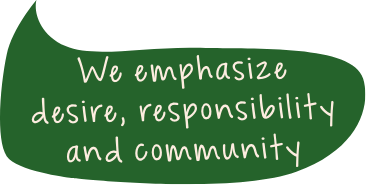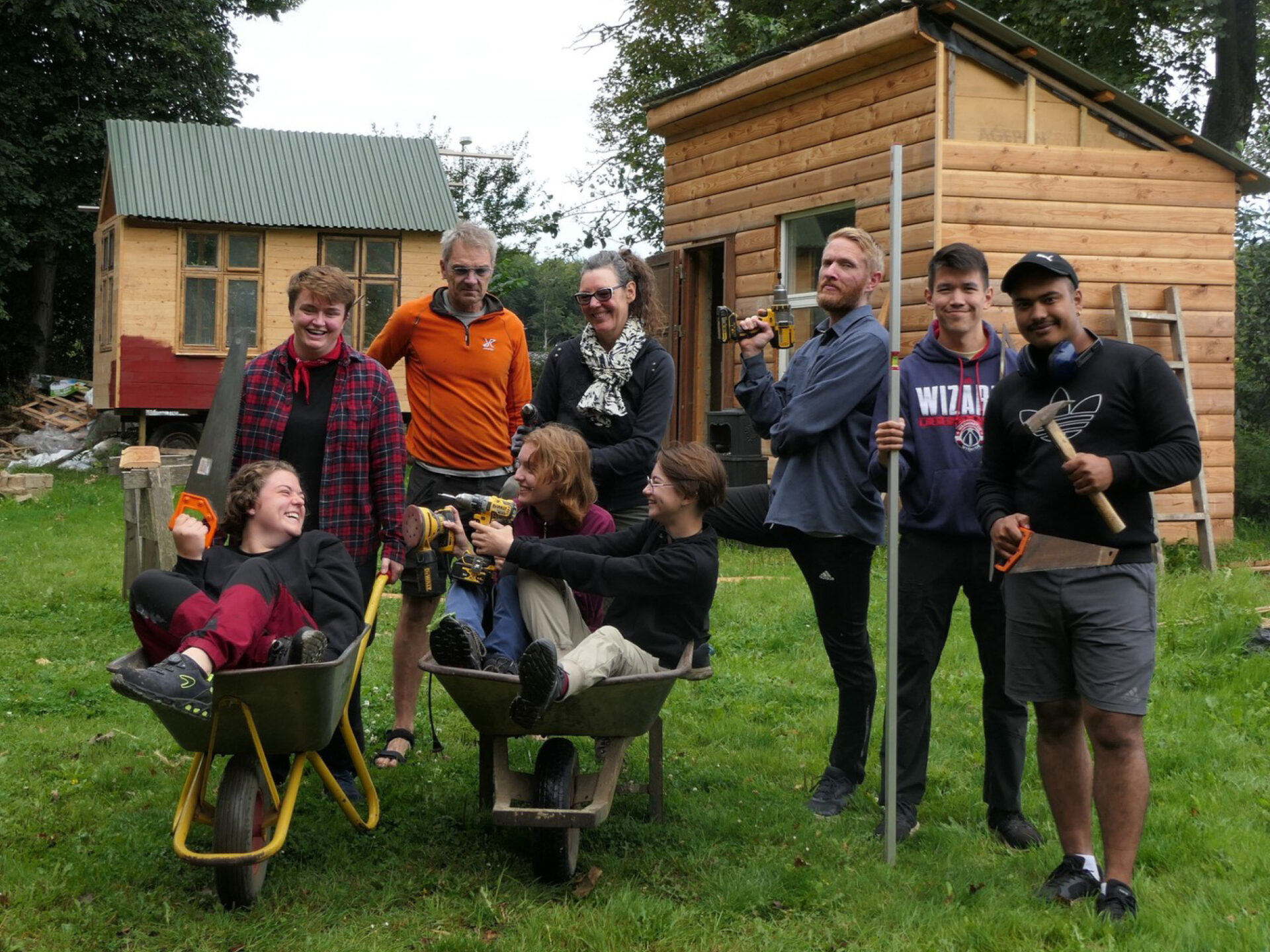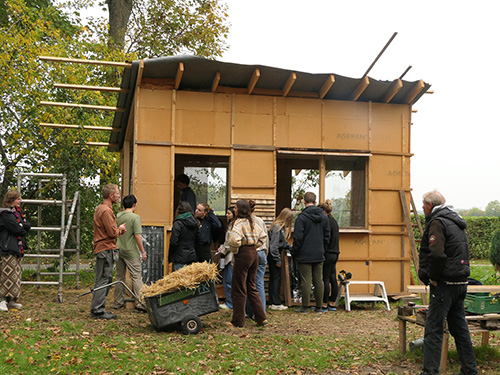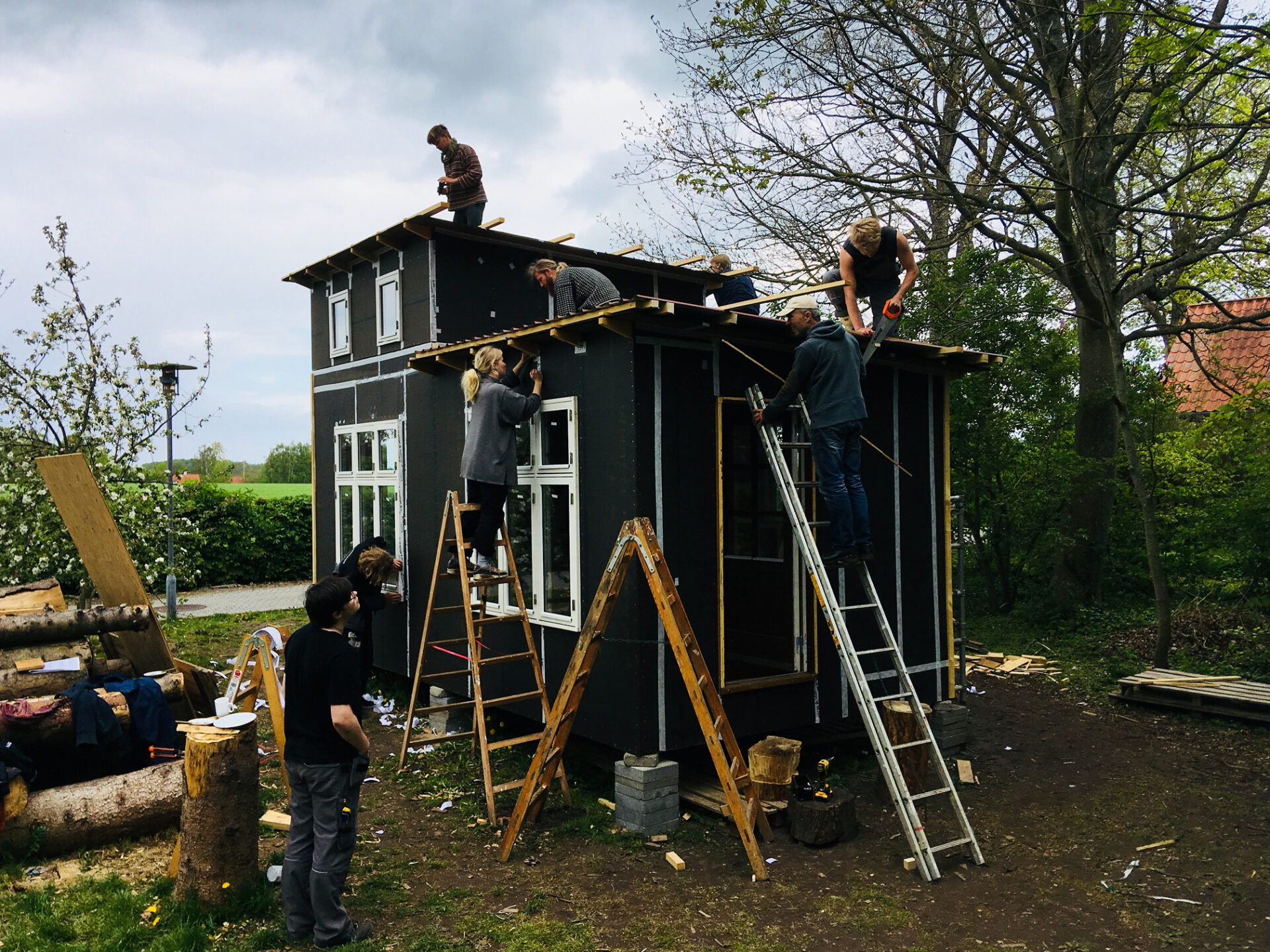 The structure of the subject
About
How do we create sustainable houses and households that become part of the solution to today's climate challenges?
How do we think outside the box to find ways that have both appeal and impact in the real world?
The subject emphasizes desire, responsibility and community, and we cultivate the ability to dream and realize one's own and the community's visions.
Education
We must have the tools in our hands, clay under our nails and master the theory behind the sustainable Tiny houses.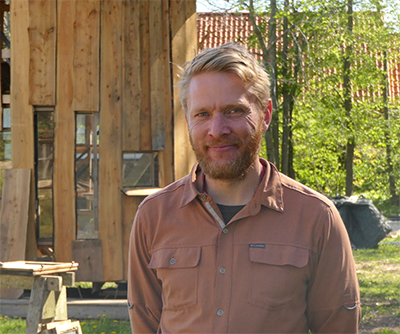 Meet the teacher
Martin Burlund
Martin is a building man at the school and holds the bar high when it comes to sustainable living. Martin would like to be an image of how to live a balanced sustainable life, both spiritually but also in practice.
Martin is a trained journalist and is a certified straw house builder from Austria.