Prices Long Stay

Shared double room/week 2022                         1.490 kr.
Single room/week 2022                                        1.790 kr.
Studytrip 5-7 days                                                 5.000 kr.
Enrollment fee                                                       1.850 kr.
Visa application*                                                   2.450 kr.
Additional fee travel Nepal *                                                                18.590 kr.
Additional fee Travel Nepal including Everest trekking ***             23.795 kr.
​
Rentals
Bike, helmet and reflex vest (including deposit 250,- which is returned at the end of the semester)     600 kr.
Pillow and Duvet                                                                                                                                                   300 kr.
Linnen                                                                                                                                                                     125 kr.
Enrollment fee covers administration, materials, excursions etc,
Payment for international students is all in advance.
* Visa application fee is non refundable
** Nepal Travel includes a 6-7 week stay in Nepal.
*** Only possible in extension of the spring semester.
Price examples
Spring 2022 (24 weeks)                                  42.135 kr. 
Autumn 2022 (19 weeks)                                36.185 kr.
Stay in shared double room including enrollment fee, studytrip and rentals.
​
SING UP FOR INTERNATIONAL STUDENTS
International students with danish or part danish citizenship can apply using the english form, but must make a note of their status.
Check here to se wether you need a visa to enter Denmark: NY I DANMARK
Citizens from EU and Visa free Countries can begin their application
Citizens from non visa free countries must submit additional information by accessing the form below.
Please make sure to read the terms and agreements before applying.
AUTUMN 2022

19 weeks:
10.August – 20. December
Waitinglist
SPRING 2023

24 weeks:
Dates to be announced.
International Students
We can only accept a limited number of international students each semester.
Therefore, we only accept students who can participate throughout the whole course i.e. 24 weeks/19 weeks.
Cancellation
If you cancel a long course earlier than four weeks before the start of the course, we will refund your payment minus the Enrollment fee and Case Order ID (if applicable).
For cancellations later than four weeks before the course, the entire amount is unfortunately lost.
If you are unable to obtain a visa to Denmark, we will return your payment minus the visa application fee.
According to laws on international bank transfers refunds can only be transferrede to the bank account from which they were transferred in the first place. If you choose an alternative payment system e.g. WISE you automatically waive the right to any refund regardless of cause or extent.
To protect your personal data, the school is not allowed to keep your bank information. So in case of cancellation, you will have to send the IBAN, Swift, and Accountnumber.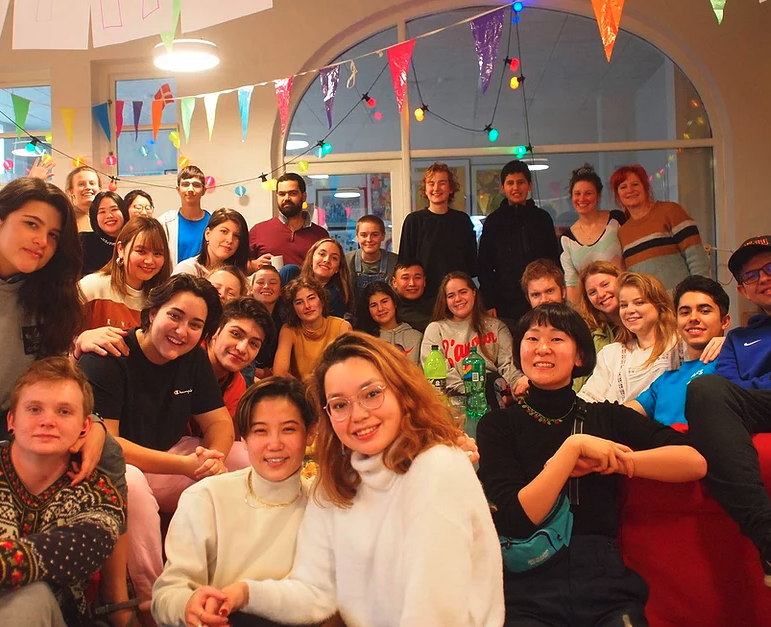 AFTER THE SEMESTER
After your stay at Brenderup Folk High School –
get a free volunteer stay in Europe!
When you have completed a semester at Brenderup Højskole and have the courage for more, we will help you start finding a half or full year as a volunteer somewhere in Europe.
You sign up with your energy and manpower, in return you get all expenses for travel, insurance, board and lodging and even pocket money covered! You get the chance to do volunteer work somewhere in Europe and through this learn about this country's culture, everyday life, work life and leisure.
The voluntary jobs can be diverse, both work in agriculture, environmental and recycling projects, activating socially disadvantaged groups, leisure and holiday activities for children and young people, support and education for children and young refugees, just to name a few.
Brenderup Folk High School helps you find exactly what challenges you and guide you through the process.
It can easily take months to get everything in place. So inform us as soon as you sign up!