Rental
Everyone should have a good time at our school. We have arranged the school so that you feel safe and at home. We have sustainable premises where you can develop your talent and be with like-minded people from all over the world. Rooms for meetings and lectures and cozy nooks to relax in both outside and inside.
The main building is Brenderup's old guesthouse, so the soul and history of the place go back a long time, and you can't help but notice when you enter the school.
We do what we can to preserve the original architecture and atmosphere. Since the foundation of the college, new things have been expanded, included and built, so that you can now experience the history right from the dream of industrialization and becoming part of the railway network to the dream and sustainability.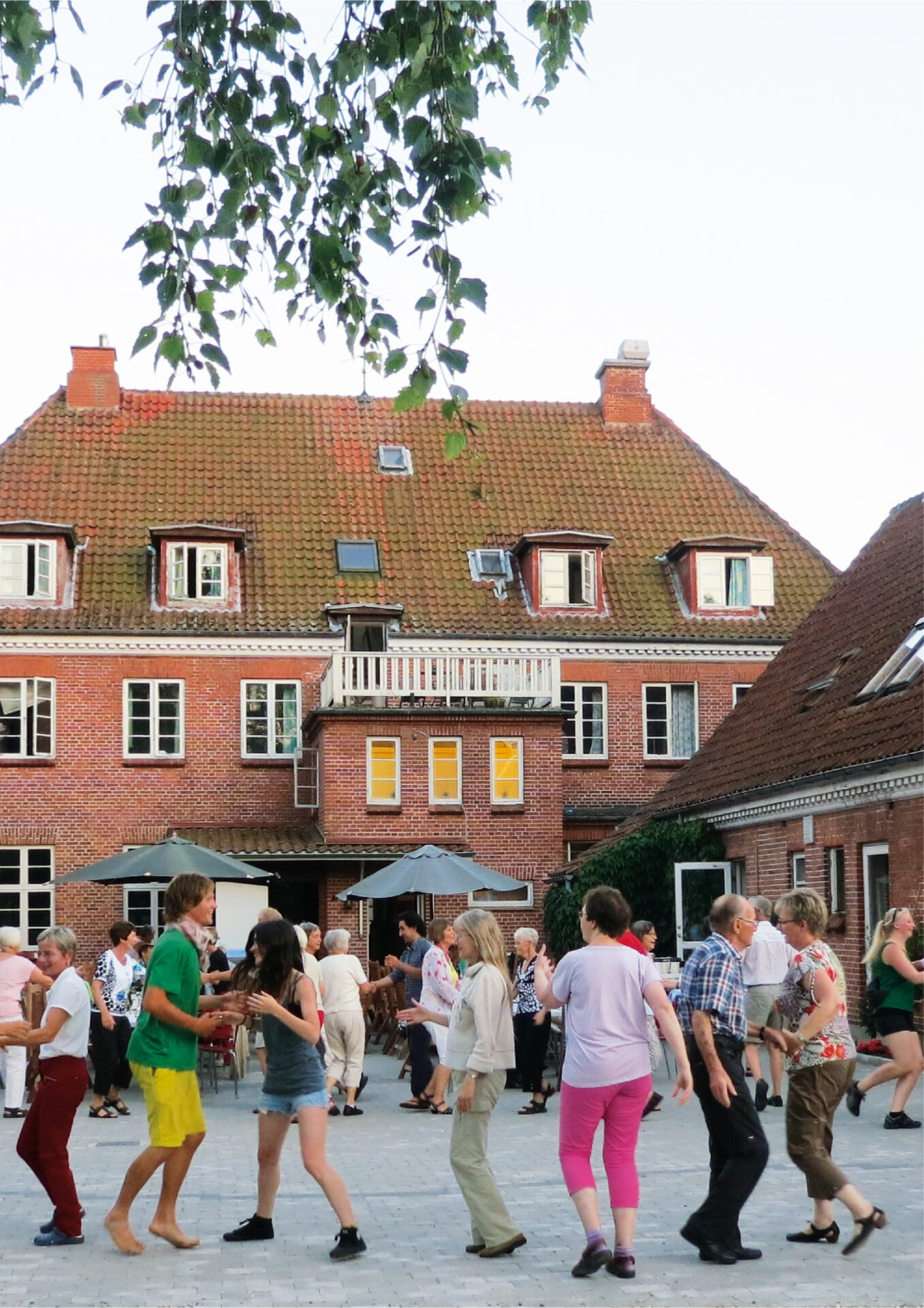 THE STRAW HOUSE
In our sustainable straw house, we meet for many events: Lectures, morning assemblies, concerts, etc. The straw house is also used for teaching.
THE LECTURE HALL
Here we hold morning gatherings and meetings. There are also classes and lectures. There is also a lovely grand piano here.
THE GARDEN ROOM
In the garden room there are many windows and there is a view of the garden. The room is used for Danish teaching and other book subjects.
THE ROOMS
The school's rooms are very different. Here is an example. We distribute them as you sign up.
THE ART ROOM
The art room is always open. Here you can draw and paint and do all the creative things you want.
THE LOTUS HOUSE
There is a workshop space and a fire pit under the roof, for when it rains.
THE OFF-GRID HOUSE
We do classes here in sustainability and permaculture.
THE GARDEN
Here past and present meet in buildings and planting.
Do you want a tour of the school?
If you want to experience Brenderup Højskole on Fyn, contact us on phone 64442414 or write your phone number here and let us call you.
On a tour, you can get a sense of what the atmosphere is like at the school, which students live at the school, and if you want, you are also welcome to join us for lunch, or participate in some of the school's classes. In this way, you get a good insight into what awaits you during your upcoming stay at university.