Feel free to call
+45 6444 2414
Monday – Thursday 9 – 15
Friday 9 – 14


Write an email 
kontor@brenderuphojskole.dk
You will find us here
Stationsvej 54
5464 Brenderup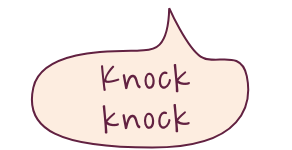 Do you want a tour of the school?
If you want to experience Brenderup Højskole on Fyn, contact us on phone 64442414 or write your phone number here and let us call you.
On a tour, you can get a sense of what the atmosphere is like at the school, which students live at the school, and if you want, you are also welcome to join us for lunch, or participate in some of the school's classes. In this way, you get a good insight into what awaits you during your upcoming stay at university.
Frequently asked questions
How do I register?
You register here.
Here you will find the semesters you can register for.
How many students attend a long stay?
At Brenderup Højskole, there are usually between 35-50 students each semester. In addition, a number of guests come to the school during a semester. 
Can I visit the school before I decide?
Yes, you can always come and visit the school before you decide on a college stay.
You just call us and we will find a day together when you can come and visit us.
Contact us here.
How much does a long stay cost?
You can find the prices for a semester here. You always pay a weekly price and in addition there is payment for study trips, bicycle hire, bed linen and laundry.
Can I request special food preferences?
At Brenderup Højskole, we always take your dietary considerations into account if you have allergies, e.g. There is always a vegetarian dish, so there is always the option to avoid fish and meat. In addition, you are welcome to request dishes for the kitchen staff, but it is the kitchen that decides the menu 😊
Read more about the food at the Folk High school here.
How is the age distribution?
Most of the students are between 18-26 years old, but there are also students aged +40. It tends to be a good mix of nationalities, gender, age and life experience at the school.
Where do the students come from?
The students come from all over the world. 2/3 of our students are Danish, or have Danish citizenship and may therefore speak a language other than Danish. 1/3 of our students are from all over the world, from Costa Rica to South Korea.
How do I live at the school?
All students live in the school's two student corridors, on Hall 1 and Hall 2. There are single rooms and double rooms. We have many common areas at the school, which invite you to have fun and be with friends.
See the school's facilities here.
What does a packing list look like for a long stay?
Clothes that suits all kind of weather.
Outdoor shoes, rubber boots, slippers.
Duvet, pillow and sheet (can also be rented).
Bicycle (it can also be rented).
Bring a phone or PC if you want to be on the digital wave.
Small backpack for small trips.
Water bottle.
Your good mood, then a long stay at Brenderup Højskole will be the best thing in your life.
Can I receive mail at the school?
Yes, you can move your address to the school if you would like to receive mail at the school during your stay. We take the mail down to dinner every day. Alternatively, you can pick up your mail at the office.