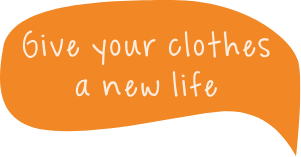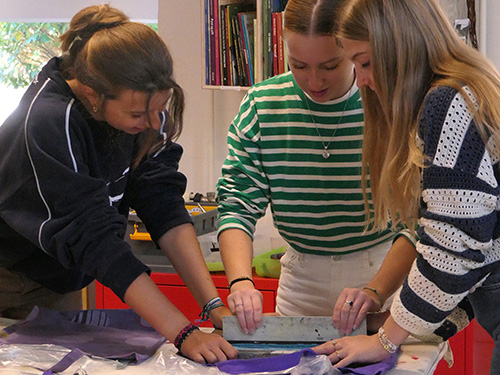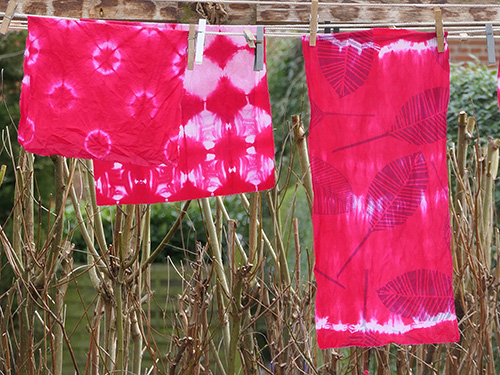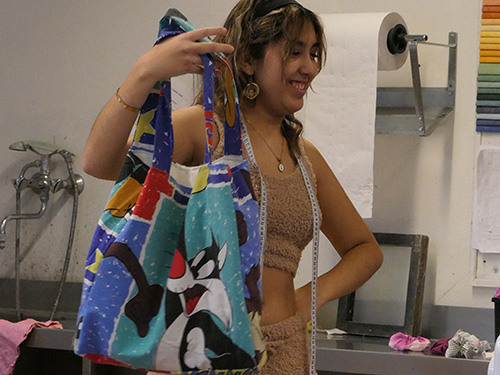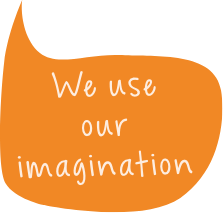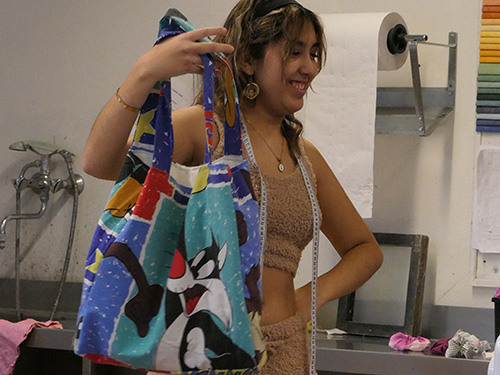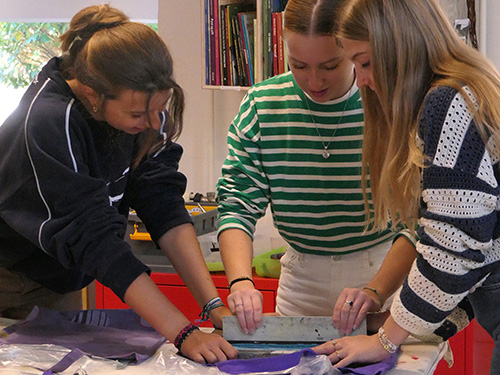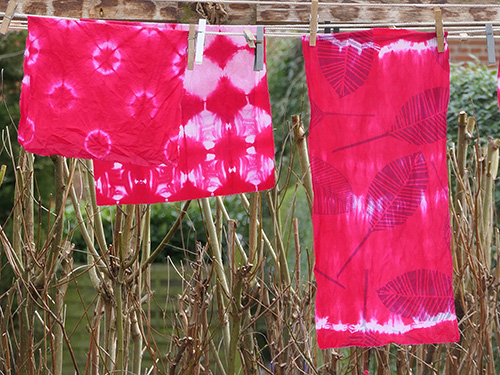 The structure of the subject
About

Redesign of clothes
We work with used clothes – cut, sew or print, so that the clothes get new life and your personal expression.
You will learn to adjust clothes that are too big or small, and to draw and adjust simple patterns.
We use imagination and good craftsmanship makes it all possible.
Bags, baskets and pillows
We sew bags, baskets and cushions. Here it is about choosing the right materials, design, color and composition.
Printing and dyeing of textiles
You will learn different techniques for printing on and dyeing textiles:
Frame printing – we work with paper stencils and print on e.g. t-shirts
Tie dye – we string, wrap and dye in a dye bath
Eco print – we make prints of leaves and plants directly on fabric
Sun print – the heat of the sun makes it possible to create beautiful reservation patterns on fabric
Block printing – we print with carved blocks of wood, potato or eraser
Education
We give new life to used textiles and clothes – sew, dye and print and put our personal touch on clothes, bags, cushions, baskets and other textiles.
We recycle clothes, bed linen and curtains – we find the good, beautiful, strong and sustainable materials in the second-hand shops around here.
You learn basic skills in sewing on a sewing machine, and you learn to print on and dye textiles with different techniques.
You gain knowledge about textile production – what is sustainable? – and you learn to distinguish between natural and artificial fibres.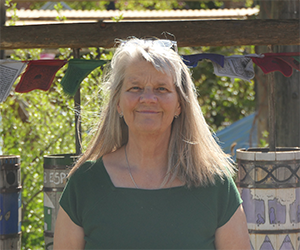 Meet the teacher
Kirsten Svenningsen
Kirsten lives in Brenderup with her family and she loves crafts. Kirsten is super good at making schedules and she loves working with our friendship school Cheip tiget in Kenya.