sustainability
– BUILDING, LIVING, THINKING.
Sustainable building and off-grid systems
AT BRENDERUP HØJSKOLE
At Brenderup Højskole we have many years of experience in sustainable construction.
We have created new knowledge, dreams about and options for living in homes, where the environment and future generations are taken in consideration.
With our Off-grid House as an example you will learn about the systems that make it possible to have a whole house disconnected from the supply network.
In Sustainability – build, live, think you will get:
-tools in your hands, dirt under your nails and the theories behind.
Learn about:
Correct use of tools, machinery and safety
Knowledge about sustainable building materials
Knowledge about low technical heating and energy sources
Solar panels and battery systems
Insulation
Drinking water collection
Knowlegde about the off-grid idea
We will build smaller constructions
– e.g. a rocket stove, a compost toilet, an outdoor shower, a mobile henhouse and a shelter.
With all these experiences and competences you can move on to bigger projects in the future.
Off the grid
We will look into what a life "off the grid" really is.
How can we create sustainable houses and households that become part of the solution of the present climate changes?
How do we think out the box to find ways that have both appeal and impact in the real world?
The subject focuses on enthusiasm, responsibility and sense of community, and we help you to develop your ability to dream and realize your own and the community's visions.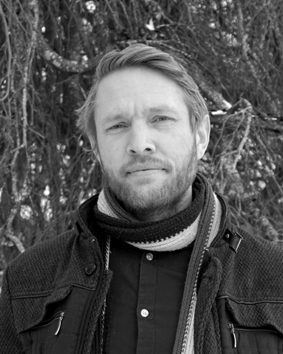 Furthermore we wil be joined by guest teachers with specific knowledge in subjects like solar pannels, electrical systems, insolation, rainwater collection etc.
We will also visit and get inspiration from existing constructions and sustainable initiatives other places in Denmark.​