International Course

At BRENDERUP HØJSKOLE
Inspired by our latest, successful courses on the Danish welfare system for Japanese, Folk high schools and sustainability for Nepali and our vast experience with international student needs and wishes, Brenderup Højskole has now created the ultimate course for those who want the folk high school experience and to get to know the happiest country in the world.
Experience the unique Danish folk high school and learn about the Danish welfare system from the inside.
Participate in everyday life and a multitude of events with stu-dents from all over the world, get a taste of the various subjects and have your own unique classes on what Denmark is all about.
During your stay at Brenderup Højskole, you will use all your senses, discover skills you never knew you had, and learn about yourself while living, sharing meals, dormitory life, morning assemblies, cultural evenings and time off together with young people from all the courses.
Each week is divided into Special Subjects and Common Subjects.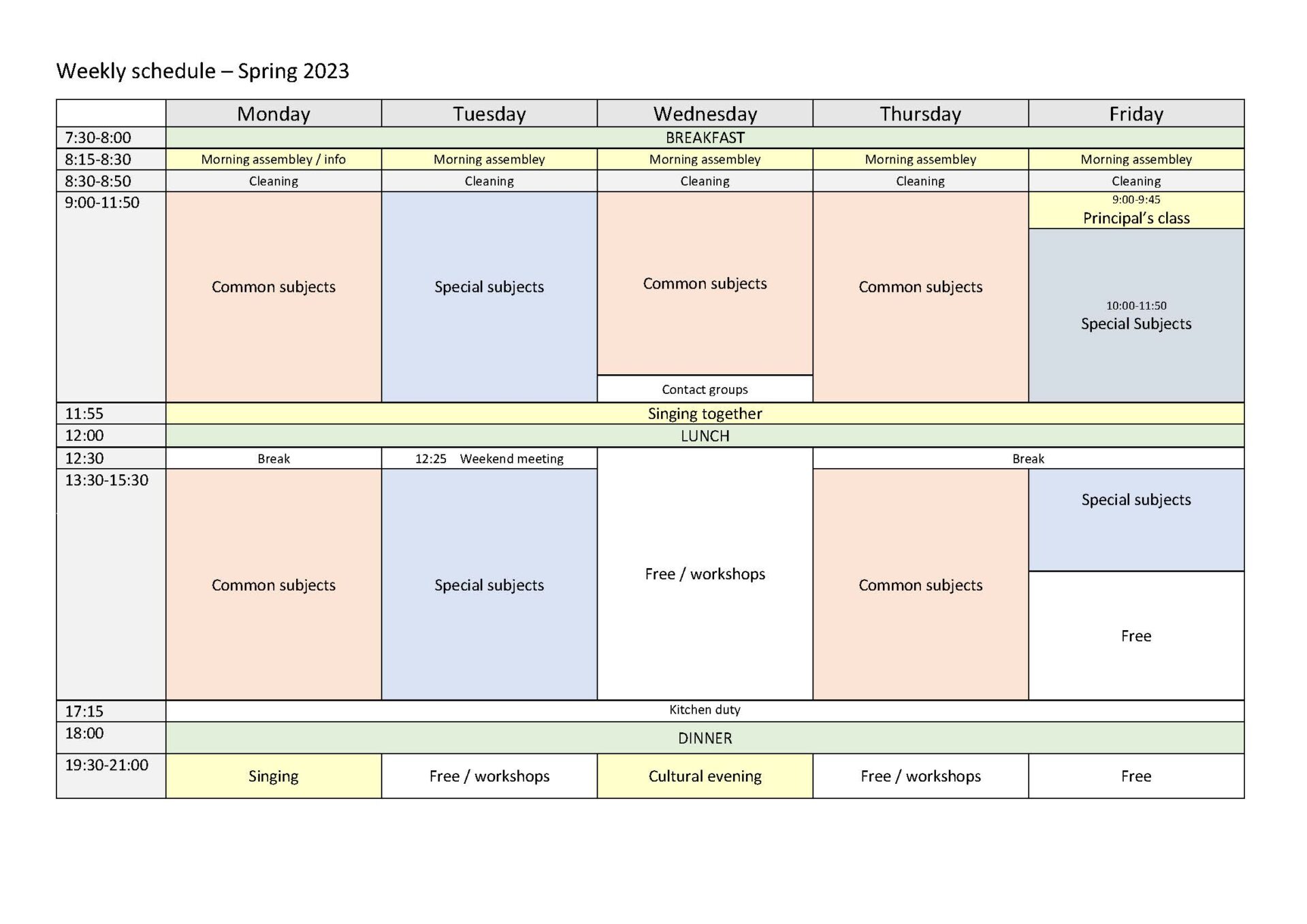 COMMON SUBJECTS
Danish education system
Danish welfare system
Danish healthcare system
Danish culture
SPECIAL SUBJECTS
Special Subjects
Music
Redesign
Narrative Mythology
Felt
…Or what fits with the group.
You pick your special subjects when you arrive.
AWAY FROM THE SCHOOL
Denmark is much more than just Brenderup.
For the common subjects we will get away from the theoretical and visit:
Kindergartens
Elementary schools
High schools
After-school care facilities
Facilities for the elderly
Cultural facilities
Teacher training education facilities
And no Visit to Denmark is complete without a trip to Legoland and Copenhagen
EXPERIENCE THE WORLD
Do you want to see more of the world and help make a difference?
After the course, you have the opportunity to become part of the projects BRENNDERUP HØJSKOLE is involved in in both Asia and Africa.
Do you want to experience Nepal? Both down town Kathmandu and the village of Sermathang far up in the Himalayas in common with your new friends and our local partner, many of whom are students from previous semesters?
How about rural Kenya where the school, the college and the permaculture gardens are projects you can help build together with the locals.
READ ABOUT VOLUNTEERING IN NEPAL
READ ABOUT VOLUNTEERING IN KENYA
Volunteerinng is not part of the course but is arranged with participants from all courses and on an inndividual basis.
Details
10 weeks 
from 28. March to 6. Jun 2023.
Price: 40,000 DKK for food, lodging, materials and excursions including sightseeing (Legoland and Copenhagen)
Language: English with specific classes in Japanese
Visa:
The course is open for citizens from all visa-free countries.
You can stay in Denmark for 90 days without a visa, so there is room both before and after your 10 weeks here without paying for a visa.
Cancellation
If you cancel earlier than four weeks before the start of the course, we will refund your payment minus an administrative fee of DKK 1850,-
For cancellations later than four weeks before the course, the entire amount is unfortunately lost.
According to laws on international bank transfers refunds can only be transferrede to the bank account from which they were transferred in the first place. If you choose an alternative payment system e.g. WISE you automatically waive the right to any refund regardless of cause or extent.
To protect your personal data, the school is not allowed to keep your bank information. So in case of cancellation, you will have to send the IBAN, Swift, and Accountnumber.
Status:
Spring 2023: Available seats
Autumn 2023: Available seats